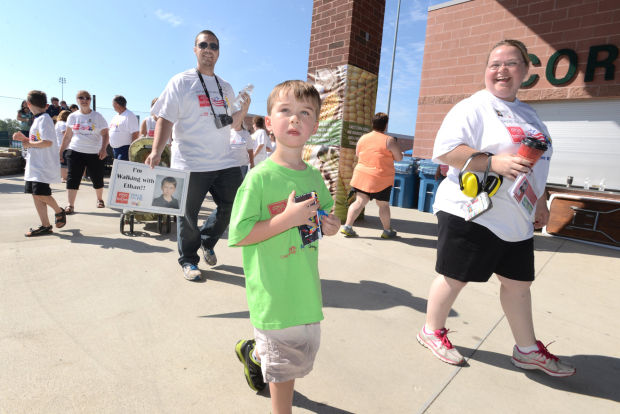 Picture courtesy of Steve Smedley @ Pantagraph
This blogger was interviewed by a TV crew & a local city's newpaper during yesterday's Easter Seals Walk With Me event. You all know that when it comes to our family's story, I am an open book. Anything that I can share that may help or inform someone else going through something similar, I am going to talk about it!......and often! :0)
So, here is the TV news story...which this gal crying. It is a very emotional event. The amount of support you feel is overwhelming, and they interviewed me right after we had walked our mile. I was all tears. :0)
Also, a couple of people from the city's newpaper walked with our team for a bit. They talked with our family as we began our walk. It was so wonderful to be able to boast about how Easter Seals has helped our Ethan.
To watch the TV News Clip, click
http://centralillinoisproud.com/fulltext?nxd_id=336482
.
To read the Newspaper Article, click
http://www.pantagraph.com/news/local/dozens-of-teams-participate-in-easter-seals-walk-at-corn/article_ae58b602-ec06-11e2-9040-001a4bcf887a.html