WHEW! Last week was a busy week! LOTS to update you on!!!!
1.
Ethan's Annual IEP meeting
- To review, an IEP is
"short for Individualized Education Program, an IEP is the legal document that defines a child's special education program. An IEP includes the disability under which the child qualifies for Special Education Services (also known as his classification), the services the team has determined the school will provide, his yearly goals and objectives and any accommodations that must be made to assist his learning."
This happens once a year (could be more, if needed). So, last Thursday (while Grandpa took Ethan to Steak-n-Shake...thanks Grandpa Buster!), the "Ethan Team" all sat down together & discussed what Ethan will need in order to be successful at school. This meeting included his Social Worker, Speech Therapist, Occupational Therapist, Classroom Teacher, Corey & me. Since we are all in constant communication....almost on a daily basis......we pretty much knew what was going to be discussed/included on his IEP.
Have I mentioned how much I LOVE Ethan's school? Currently, Ethan goes to school in a classroom with about 10 other kiddos, a classroom teacher & a classroom teacher aide. I believe he is the only one with an IEP at the moment. Next year, he will be in the same classroom with the same teacher....just at a different time. I LOVE THIS!!!!! Ethan will already be acclimated to the environment & teachers. AND, next year, there will be an additional aide who will be there to specifically help Ethan & another student. I'M SO EXCITED!!! It was great meeting, and I'm so thankful that Ethan has such an awesome team at school! YEAH!
2.
Easter Seals Preschool Program
- Towards the end of last year, a friend of mine told me that Easter Seals was starting a Preschool Program for kids 3-5 years old. For more detailed information, you can find out more
here
. I finally finished filling out all the paperwork last week & mailed it in. After speaking with the coordinator, it seems like we are officially enrolled for the summer session! We will need to be interviewed by the staff as well as deal with some insurance
junk
stuff, but I am really looking forward to this experience for Ethan! It will be beneficial in so many ways! YEE-HAW!
3.
Summer Swim Lessons
- I was debating between signing Ethan up for the park district's soccer, tumbling or swim program. I only want to do one because he will already be doing the Easter Seals program, and I don't want him to be overwhelmed. After discussing it with the "Ethan Team" at the IEP meeting, I decided to go with swimming. Plus, our park district is connected with a group called
The Illinois River Valley Special Recreation Association
(
IRVSRA
's link). They are
"
a cooperative extension of local Park Districts and provide recreational programs and leisure services for residents with disabilities."
What does this have to do with Ethan's swim lessons? This means that Ethan can take swim lessons WITH a trained aide in one of the offered classes! I AM SO EXCITED!!!!! The coordinator & I have been playing phone tag for awhile, but I am really looking forward to Ethan being able to participate in this organization! WOO-HOO!
4. LOTS of Progress - Ethan has been exploding with progress this past week. He STARTED a conversation with his aunt!!! She came to pick up her kids, and he said to her, "Hi, Aunt Rachel. How are you?" We both excitedly (and quickly) looked at each other at this new step, and then Aunt Rachel began to have a conversation with Ethan....even if it was a short one! AWESOME!!!!!
He has also been recalling & telling us (& family members) events of the day/week without being asked. When I pick him up from school, he is telling me at least one thing that he did during that time! LOVE! This past weekend, he told my mom, "I went to Steak-n-Shake with Grandpa" as they were passing the restaurant. And, after the sleepover at Grandma's house, he said to her, "I liked sleeping with Grandma." My mom said she immediately began crying. :0)
He has been expressing his needs more & more as well! When Grandpa took him out to eat, he was able to tell Grandpa when he had to go to the bathroom. He has been telling me when he is hungry. And, just last night, he told Corey, "Dad, I am sleepy." This is coming from the child that HATES to sleep. Amazing!
AND his sentences are getting longer & more detailed. When I asked him where a letter was, instead of saying, "There," and pointing to it.....he is saying, "There. Next to the letter W." Instead of saying, "OK," he is now saying, "OK Daddy. OK Mommy." Instead of saying, "No, I don't want to," he is now saying, "No, I don't want to go jump on the trampoline." It is awesome!
And a HUGE step occurred this morning. He allowed his younger cousin to play a game on the iPad WITH him. Not only was he allowing her to be close to him & view the iPad, but he was encouraging her to play the game with him! HUGE!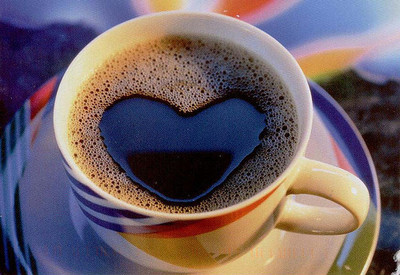 These are all things that we at home & at school have been working with Ethan on, and it is so nice to see his & our hard work coming through in his daily life. Honestly, there were some days when I felt like it was never going to happen. But he is making progress!!!! All of this & more happened this last week & weekend! AND, I can't wait to tell you about a workshop that Corey & I went to, but that will have to wait for another time. Right now, I just enjoying a cup of coffee while thinking about Ethan, his recent progress & his promising future. My heart & coffee cup are full!